Our services make companies grow.
Business owners struggle with 1) underperforming sales, 2) an inadequate workforce, 3) weak branding, 4) inconsistent marketing and 5) confusing messaging.
Corporate Images provides business owners and marketers with proven systems to turn these situations around quickly.
We are a sales, marketing and PR agency serving the Chicago-Milwaukee corridor since 1980.
Our guaranteed business formula gets results fast. Check out our testimonials of profitable results. And test drive some of the free tools in our Resources section. Then get in touch with us so we can generate Better Business Results for you.
Some of the cities we serve are: Racine, Kenosha, Lake Geneva, Oak Creek, Burlington, Waukegan, Cudahy, S. Milwaukee, Waukesha, N. Chicago and Evanston.
SERVICES 
SALES STRATEGY
You can grow your company's sales more than you think possible if you have a repeatable sales process that is understood by everyone in your company. Clear and consistent messaging built around your value proposition is essential to sales success.
When your sales team communicates this value proposition, your company will stand out from your competitors and your sales will grow substantially.
We help business owners remove barriers that stop sales success:
• A salesforce that is underperforming and you don't know why or how to fix it.
• Garbled messages getting to your customers and workforce.
• Salespeople pitching product features instead of helping customers understand how your products/services solve business problems.
Six steps to a better sales future
We will help you:
Develop better messaging and build and strengthen your brand.
Develop sales and marketing strategy to roll out these key messages to both employees and external audiences.
Work with you to realign your Salesforce to your company mission.
Make sure your key employees are aligned with your sales and marketing team to serve customers better.
Train your company personnel to understand and commit to the rebranded company.
Establish a set of key metrics that will increase the success of your program.
Better Sales & Marketing Ideas 
SERVICES
BRAND DEVELOPMENT
Consumers are exposed to hundreds of brands every day. Powerful brands help consumers choose from a bewildering array of choices.
How people perceive your brand determines its success whether you are a startup, a nonprofit, an established company or a service provider. Good branding communicates the essence of your company.
"Alan and his Corporate Images team were a quick-study when it came to understanding our products and customer needs. Their creative approach was right on target. Their attention to detail and sense of urgency are qualities that professional marketers recognize and appreciate."
Global Marketing Manager
S.C. Johnson Wax
A consistent brand is the heart of everything a company and its products communicate —verbal, visual, digital. A strong brand helps consumers choose you and propels your business to the top position in their minds—a position that can last a lifetime.

We have the tools to discover and display the essence of your company, its products, and services to make it stand out from the crowd.
SERVICES
DIGITAL MARKETING
An effective website that is properly optimized directs more business to you than to your competition.
By designing a powerful website, optimizing it for search engines, and using the power of social media, we can create a key success driver for marketing your company.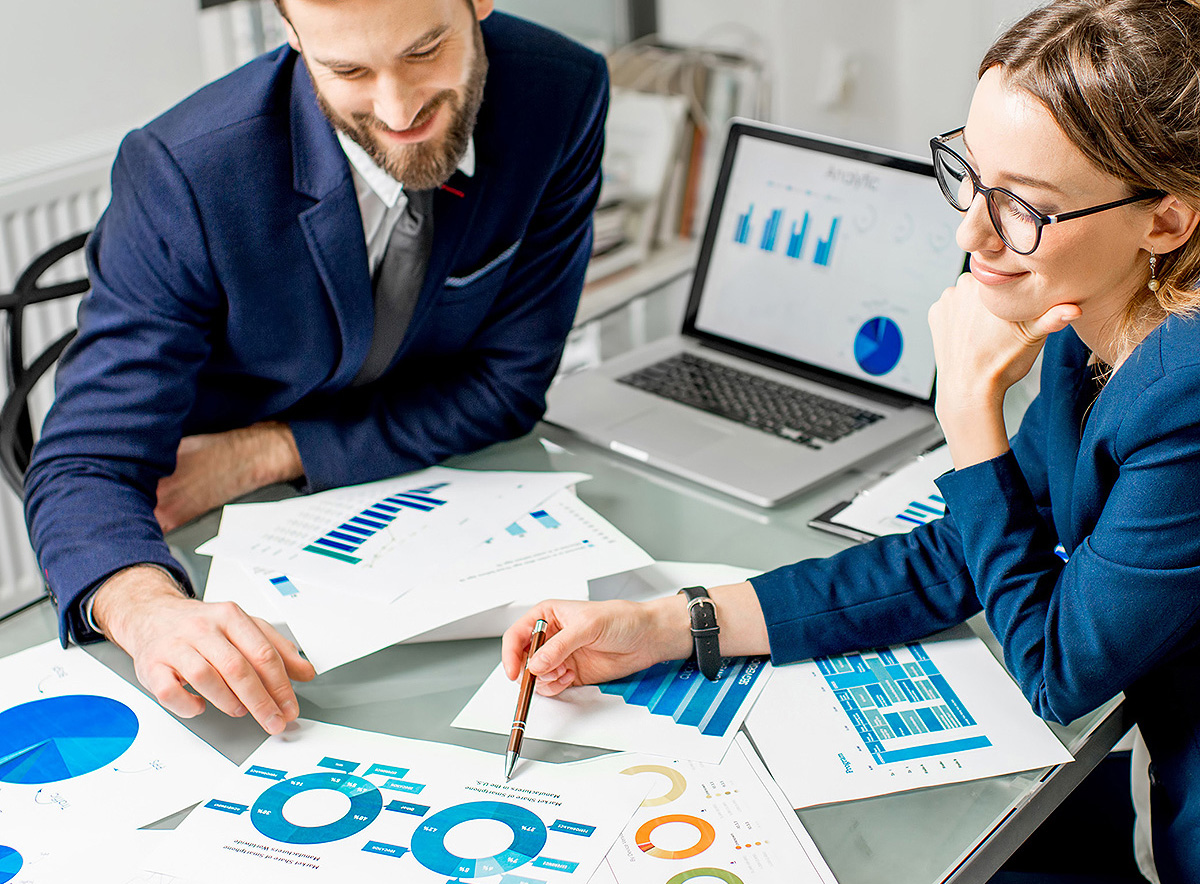 We can modify your existing website and make it more sales effective.
We can add content your customers and prospects are looking for, so they come to you before they shop your competition. But digital marketing doesn't stop there. You need to build a brand community and engage with it online.
We build social media campaigns, content marketing initiatives, and mobile marketing strategies from pay-per-click to geo-targeting and everything in between. Let us help you grow your business online.
"Corporate Images designed an easy to use and great looking website for us. Every page is colorful and focused on our key services so new customers know what we offer and contact us. And Corporate Images doesn't just develop websites. Alan and Maureen helped us redefine our goals and improve internal communications, and as a result we're growing."
Peter Baylon
Belle City Fire & Safety
"Thanks for the super publicity. Maureen got us three different articles in three publications in just a two-month period. A lot more people now know about my optometrist services thanks to your great, positive PR!"
Owner
Racine Optical Company
Web Design
Your website is a key interface with your prospects and customers. What kind of impression are they getting? Is your site generating leads? Are you converting those leads into customers?
Good website design makes it easy for people to find you and learn about your company and products. We build websites that bring you new visitors every day, helping you grow your business exponentially and sustain this growth over the years.

We build responsive websites so your content scales to any screen size.
SERVICES
INTERNAL BRANDING
Your employees are the face of your company to your customers. Everyone in the company is affecting customers by their attitude and work output, not just salespeople or customer service people.
Get all employees on point
Your employees are the face of your company to your customers. Not just salespeople or customer service people—but everyone in the company is affecting customers by their attitude and work output.
When employees feel they are making meaningful contributions—not just treated as meaningless cogs in the wheel—they contribute more and accomplish much.
When internal staff is all on the same page, they make sure your customers actually receive what your sales force promises—the business solution the products and services your company exists to create.
We believe branding your company to existing and future employees makes total sense in today's scarce labor market. Your current employees can also be your best source of new employees. When they know why they come to work and feel their contributions are truly valued, they attract others who can become the next right people in the right seats.
We make sure your employees know the key messages about the value your products create for customers, what activities they can perform to best serve customers, and the value elements that drive your company to achieve excellence.
You can expect better company operations and a streamlined workflow when you build your brand internally. And, of course, fine tuning your internal brand among your existing staff makes your external branding to customers and future hires much more believable.
"Alan is a true expert in developing strategies for increasing awareness of products. He does what he says he will do. His staff communicates well and are professional."
President
Van Nay Corporation
We have a number of tools to generate clarity and enthusiasm about your mission.
Contact us soon to learn how you can put these tools to work for you to create a better workforce today.
SERVICES
IDEAL CUSTOMER EXPERIENCE
Ideally sales, marketing and customer service departments speak with the same voice and serve up the same messages. But in most companies these departments operate as silos, often working at cross purposes to one another.
We have tools to help you get your customer facing teams working together.
Let us show you how.
Create customers for life
When aligned, sales and marketing workers function in harmony with each other and carry out the ultimate mission—making sure the customer gets the value they were promised. Better company workflow and greater internal communication are the result. That creates a stronger brand and customers for life. This is a powerful way to add to your company's bottom line.
At Corporate Images we live, sleep and breathe results—delivering results is one of our company's core values.
At the start of our engagement, we establish metrics to measure our efforts to see if we have "moved the needle" for our clients.
These Success Stories demonstrate how we met or exceeded the goals of our clients.
Want Better Business Results?
Contact us to discover how we can deliver the results you're looking for.
"Alan is a true expert in developing strategies for increasing awareness of products. He does what he says he will do. His staff communicates well and are professional."
President
Van Nay Corporation
WHO WE ARE
Ever ask yourself, "What are we trying to do as a company?" It's a reality check as to why we exist.
Our mission is to have a major impact on your company by helping you and your leaders discover powerful potential in your company. We guide the process of driving your "WHY, WHAT, and HOW" throughout the whole company. Doing this will revolutionize your brand, bring maximum customer growth to life.
Discovering your company's power starts by answering three questions most business owners have forgotten:
What problem does your company and its products solve?
How are you uniquely solving it?
What specific business value can your customers measure from your solution?
The questions sound simple. But discovering the right answers to these questions is not. When you get it right, you will build a powerful brand, grow your sales exponentially, and motivate your workforce to exceed your customers' expectations.
You don't have to struggle with the process alone. Our affordable, effective, guaranteed solutions are unique in our industry. They're readily available to you. Let us help you grow your company to its full potential and give you back the dream you had when you started it. We make it happen for our clients. So, contact us to get the ball rolling.
Give yourself the winning edge.
Contact us to discover how we can deliver the results you're looking for.