Enrollment Soars at Gateway Technical College
Summary
When Gateway Technical College in southeastern Wisconsin needed to build its enrollment, it turned to Corporate Images. The result was a successful, on-time, within-budget marketing consulting engagement that grew full-time equivalent students by nearly 30% overall, (yielding a 17% greater performance than promised).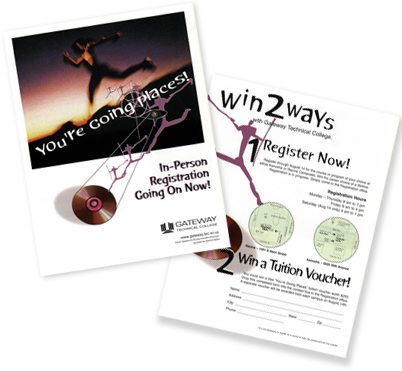 Challenge
In spite of Gateway Technical College's fine programs and the fact that employers love to hire GTC students, the college found itself with a problem. Enrollment was shrinking.
Solutions
Gateway contracted with Corporate Images to increase enrollment from 3,460 to 4,200 Full Time Equivalent (FTEs) in three years and to develop a means of monitoring marketing results.
After discovering causes for enrollment drops, Corporate Images devised a plan to: First, engage faculty and staff in direct promotion, equipping them with marketing materials, honing their sales message delivery, and motivating them to attend recruitment trade fairs and open houses, and second to appeal directly to targeted audiences, including parents of prospective students, high school counselors, and distinct student types.
Corporate images crystallized core messages, presenting them through advertising and local newspapers, transit signage, cable TV, and direct mail packages. Efforts were monitored by Corporate Images' designed feedback systems, allowing for fine-tuning each program.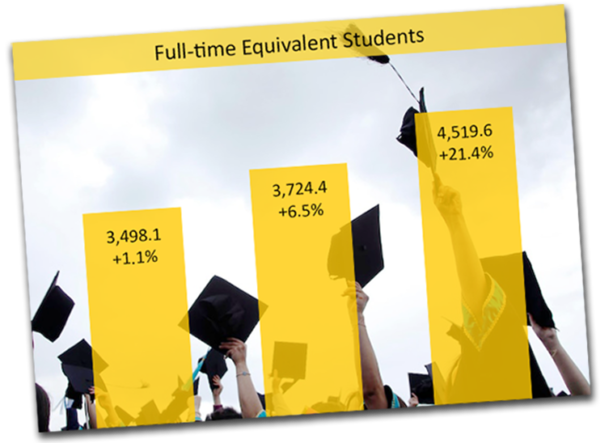 Results
Corporate Images surpassed enrollment targets by 17% over the three-year contract. The first year yielded an 11% increase, the second a 17.1% increase, and the third a 15.6% increase. The VP of student services said, "a 1-to-1 marketing approach really got students on campus. Rather than taking a shotgun approach, we targeted and tracked specific groups of people."