Start-up Breaks with Traditional Art and Wall Decor
Summary
Launching online sales of a unique art form truly engaged Corporate Images' integrated approach to marketing. From initial branding through digital marketing and PR, our creative juices flowed to quickly land Shattered Glass Art's first online sale and many more after that.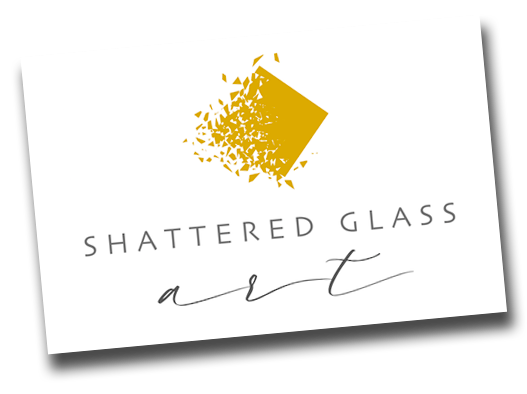 Challenge
Wisconsin artist Sherry Lou Martin was convinced she had something special in her Shattered Glass Art process. First, she and business partner AW Perkins Co. secured a patent then found a manufacturer to mass produce the unique art. The missing piece was a marketing firm they could trust to capture the appeal of Shattered Glass Art through effective branding and marketing/sales tactics. They trusted Corporate Images with the campaign.
Solutions
With so many types of art sold online, Corporate Images captured the essence of Shattered Glass Art, representing the shatter process in both the logo and slogan "Beauty in the Break." To test customer response before rushing to online sales, we conducted a soft launch with a "Meet the artist who created the patent" event. Leading up to the event, a landing page shared the art in context and included video footage of Sherry Lou explaining the process.
 We designed and printed post cards for announce the event. The soft launch generated art sales and testimonials that helped us test why people will buy Shattered Glass Art. Solidifying the messaging, we established a set of brand guidelines. This document help guide the social media team in staying on point with messaging used on social media (Facebook, Instagram, Pinterest and Twitter). We built out a robust Shopify ecommerce site and combined it with the launch website.
We orchestrated TV coverage on Milwaukee TV station CBS-58 which featured the patent creator telling the Shattered Glass Art story to viewers. We used that clip along with several reels to generate more PR and regular posts on Facebook, Instagram, Twitter and Pinterest.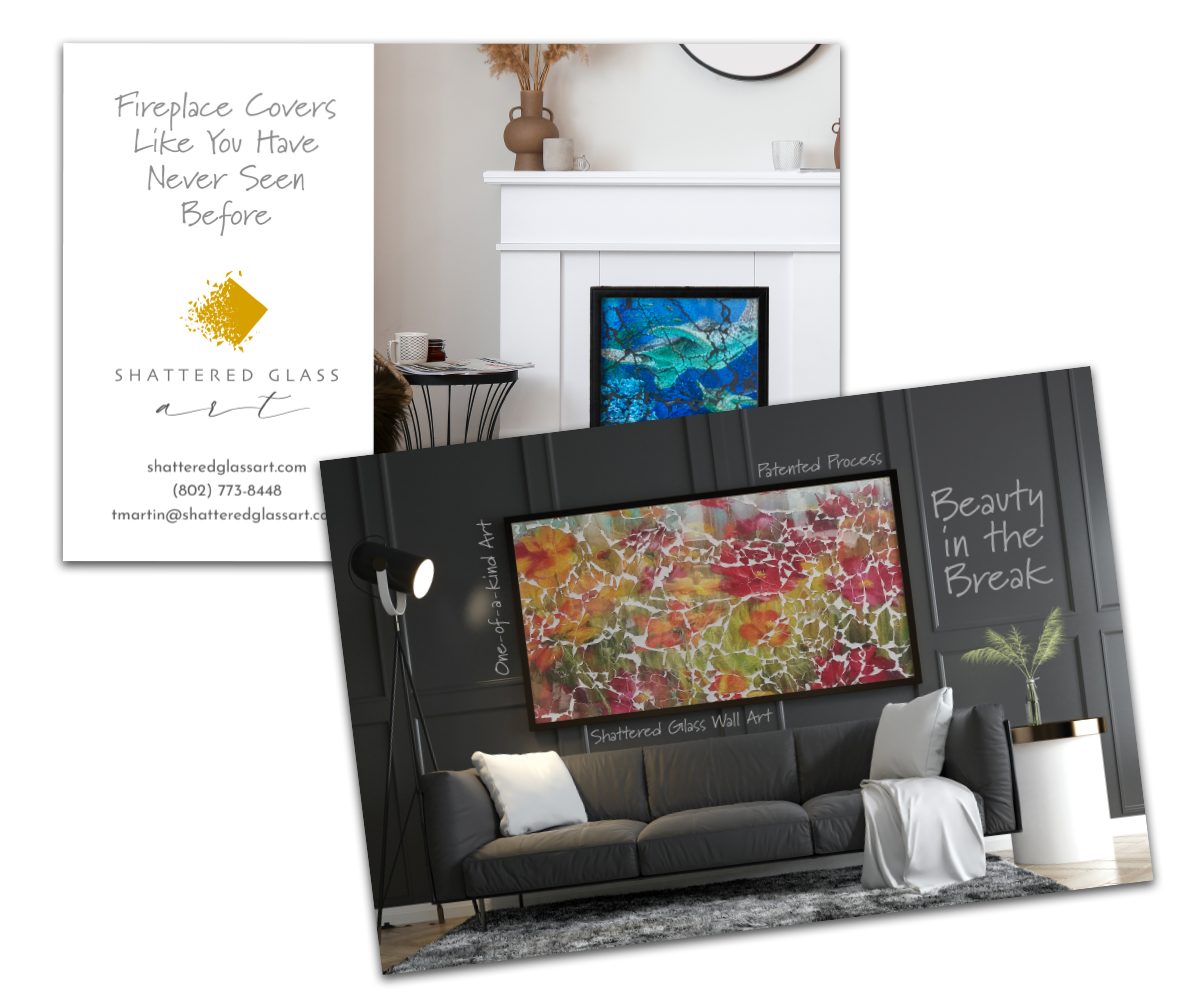 Results
When the Shopify store launched just in time for the Christmas buying season 2022, the first sale happened within the first few weeks. Our strong media/publicity push keeps awareness building and traffic moving to the website so sales continue to increase.