Who We Are
A well-established, Midwest, business-to-business (B2B) sales and marketing agency.
Consultants and practitioners, generating intelligent solutions to complex business problems since 1980.
What We Do
We generate a profound increase in your sales in 3 to 6 months.
We make sales grow the right way—from an ever-expanding, the super-satisfied base of customers who generate more profitable revenues for you year over year.
We help you forge more valuable relationships with your customers that lead to greater profits.
What You Get
You get more profitable sales, greater brand recognition and a stronger company reputation.
Grow your sales more than you think is possible
If you're looking for better business results, begin with a profound increase in your sales.
Most manufacturers and business owners struggle to increase their sales revenue. We created a program that identifies your real value to customers so your sales grow quickly. You no longer have to compete with the lowest price.
Think of us as your complete sales and marketing partner—the one you're missing right now.
By partnering with us you get:
A strategy that generates more profitable sales revenues in 3 to 6 months
A proven process approach to deal with every sales and marketing issue you face
An affordable, sales and marketing plan that matches your growth goals and returns on your investment
A stronger value proposition with your customers
Our guarantee that our results match your stated objectives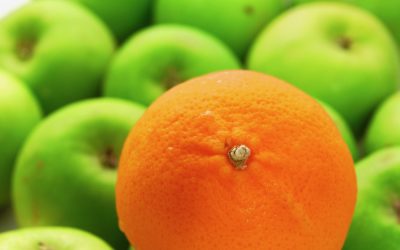 The company that owns its markets wins big. Consider the following benefits of market ownership: First Choice The company that owns its market is usually "brand dominant"—the first to be considered....
read more
Visit Our Office
417 Sixth Street
Racine, Wisconsin 53403
"Corporate Images is our strategic partner, crucial to the success of our business. They keep us positioned as a leader in the trucking/transportation industry."
"Corporate Images doesn't do anything typical. That's what sets them apart. Their sales strategy helped our company grow past a four-year sales plateau."
"Corporate Images created a 3-year marketing plan that brought a declining enrollment back to a level that has now been described as the "flagship for the state technical colleges."
"As a charter school, we were doing wonderful things, but didn't know how to get those messages out.  We hired Corporate Images to help us communicate what was best about KTEC. Maureen honed our messages and delivered high impact tactics to get them out, including a new logo, colorful signage inside and out, video, brochures and ads.  We've grown so much that a second site is opening, and we will keep Corporate Images busy telling our story as we grow."
Corporate Images staff created another wonderful website for my business, even under a tight deadline. I was pleased with the first one so I was sure they could do it again.  Their marketing expertise and guidance not only delivered an impressive website but also created the image I wanted to convey to my customers."
"Just wanted to let you know that the brochure has gotten rave reviews.  Give our thanks to your team!"